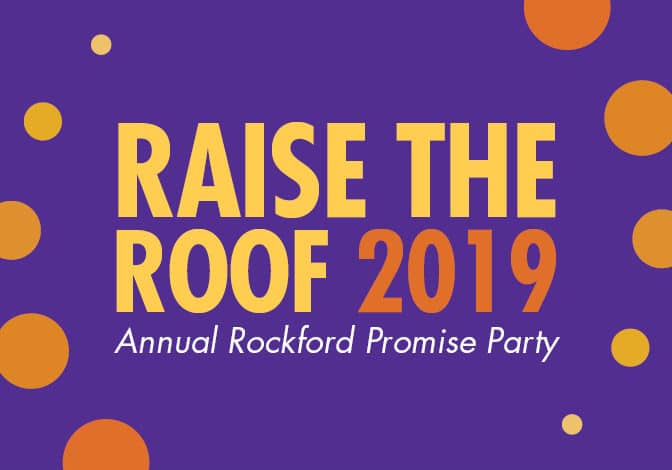 Events
Raise the Roof 2019
Attend the Raise the Roof fundraiser for Rockford Promise!
WHEN:
Saturday, September 21, 2019
7:00 – 11:00 p.m.
WHERE:
Rockford University's Burpee Green
5050 East State St., Rockford, IL 61107
TICKETS:
$100 on Eventbrite beginning July 20, 2019
SAVE THE DATE! This is year four of Raise the Roof! Each year we increase the number of Promise Scholars we can send to college tuition-free thanks to the generosity of the businesses, organization and individuals that attend this event and support Rockford Promise. If you are interested in being a sponsor and changing our community, please contact Rockford Promise at contact.us@rockfordpromise.org.