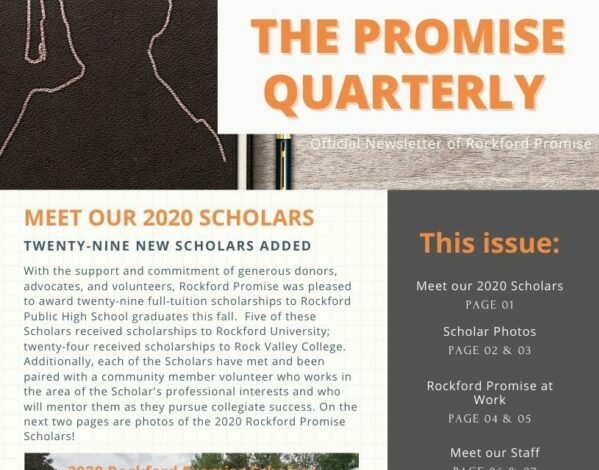 News
A Fall Update from Rockford Promise
Welcome to our updated newsletter design!
It's been awhile since we have sent out a newsletter, but we couldn't wait to share all of the great news about what's going on at Rockford Promise!
Take a look: meet our new 2020 Scholars, see what we've been up to (even in the midst of a pandemic!), and hear from our new Executive Director and a featured donor about why they think Rockford Promise is pretty great. After all, we're here to Change Lives and Transform our Region day by day through full-tuition college scholarships.
To subscribe to our newsletter, please fill out the "Newsletter Subscribe" information below.