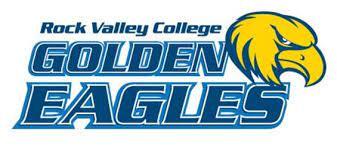 News
Applications for Rock Valley College scholarships soar 43%
ROCKFORD – Rockford Promise received 160 applications for its scholarships to attend Rock Valley College (RVC) for the 2022-2023 academic year. This is up from the 112 applications received in 2021 for the RVC scholarship – a 43% increase.

Rockford Promise is a location-based scholarship program transforming the lives of students, their families and neighborhoods by providing full-tuition scholarships to outstanding Rockford Public School District #205 (RPS) graduates to attend Rock Valley College, Rockford University, and Northern Illinois University.

Rockford Promise has been giving outstanding RPS graduates scholarships to RVC since the beginning of the 2016-2017 school year. Of the 112 applications last year, 32 students accepted the scholarships and started classes this fall. At the start of the 2021-2022 school year, there were 64 Rockford Promise Scholars attending RVC and 27 made honors lists in the first semester for achieving grade point averages of 3.25 or higher.

"The growing number of applications tells us that students have set their sights on higher education, are working to achieve the required GPA to qualify, and view Rockford Promise as a path to that goal," said Susan Fumo, Rockford Promise board chairman and executive director of school improvement for the Rockford School District. "We hear from students in elementary and middle school that they want to get the scholarship as seniors – that's the culture of achievement we're building with this program."
RVC is one of three higher education partners for Rockford Promise. In total, Rockford Promise received 488 applications for its scholarships to the three schools, a 23% increase from the 398 received for the 2021-2022 school year.
With the growing number of Rockford Promise applications, Rockford Promise needs volunteer mentors to support Scholars. For more information about Rockford Promise please visit www.rockfordpromise.org. To sign up to become a mentor and support the 2022-2023 cohort of Scholars, go to rockfordpromise.org/become-a-mentor/.