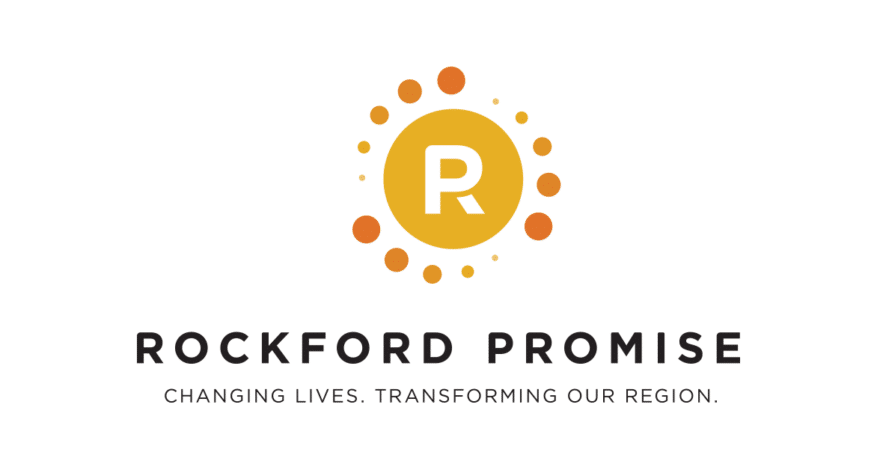 News
Rockford Promise adds 3 to help Scholars succeed
In January, Rockford Promise added three new staffers with the sole charge of helping its nearly 300 Scholars stay on track to graduate.

Ariel Thompson, Lamar Powell and Aurora Schnorr joined the organization as academic mentor coordinators. Each has different levels of experience, but all three have shown a considerable passion for wanting to see students succeed.

Schnorr comes to Rockford Promise from the Regional Alternative School program at Summit Academy in Machesney Park where she was a high school teacher. Before that, she was the campus manager at Galapagos Rockford Charter School for four years.
Powell is a former basketball coach who has worked for Rockford Public Schools for the past seven years as a building substitute and resources teacher.
Thompson will be graduating from college in May but already has considerable experience. She led the youth philanthropy group, In Youth We Trust, for the Community Foundation of Northern Illinois. She also helped manage the strategic planning and outline of the Winnebago County Community Mental Health Board's three-year strategic plan.

Schnorr, Powell and Thompson also are well versed in how Rockford Promise's three partner institutions operate. Schnoor got an associate's degree from Rock Valley College and a bachelor's degree from Northern Illinois University. Powell earned an RVC degree and a bachelor's degree from Rockford University. Thompson will graduate from NIU in May.
Rockford Promise entered this year with 277 Scholars at its three partner institutions – 203 at NIU, 48 at RVC and 26 at RU. Since reorganizing in 2016 to offer full-, two-year or four-year tuition scholarships, Rockford Promise has seen 57 students earn degrees at RVC, eight at Rockford University and another three at four-year universities that are outside of the partnership.