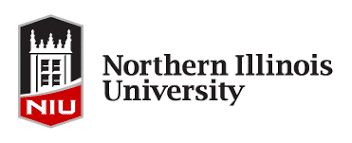 News
Applications for Rockford Promise – NIU Scholarships Up Seven Percent
Rockford Promise received 281 applications for its scholarships to attend Northern Illinois University (NIU) for the 2022-2023 academic year. This is up from 2021, the first year for the NIU option, in which Rockford Promise received 266 applications.

Rockford Promise is a location-based scholarship program transforming the lives of students, their families and neighborhoods by providing full-tuition scholarships to outstanding Rockford Public School District #205 (RPS) graduates to attend Rock Valley College, Rockford University, and Northern Illinois University.
The NIU scholarships are made possible thanks to a landmark partnership between Rockford Promise, NIU and the City of Rockford. The City of Rockford has committed $1.5 million annually to fund qualified tuition and general fees to Rockford Promise Scholars attending NIU.
In the first year of the NIU option, 98 RPS graduates accepted the Rockford Promise – NIU Scholarship and started full-time college in the fall of 2021. Of those, 11 made the Dean's List for having a GPA of 3.5 or higher in the first semester.
"I am incredibly proud of the City's investment in Rockford Promise," Rockford Mayor Tom McNamara said. "We're telling our youth that we believe in their ability to pursue higher education and the opportunities it can unlock for themselves,, their families and our community."
NIU is one of three higher education partners for Rockford Promise. Application deadlines for both NIU and Rockford University have passed. The Rockford Promise – Rock Valley College application deadline is March 1. The 2022-2023 scholarship recipients will be announced in May.
With the growing number of Rockford Promise applications for all three higher education partners, Rockford Promise needs volunteer mentors to support Scholars. To sign up to become a mentor and support the 2022-2023 cohort of Scholars, go to rockfordpromise.org/become-a-mentor/.