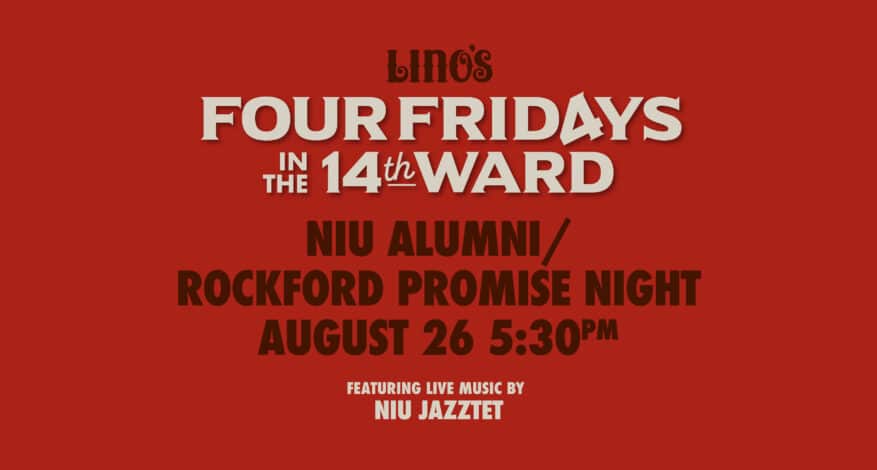 Events
Party at Lino's to support Rockford Promise
Friday, Aug. 26, hang out with Northern Illinois University alums
Lino's, long one of Rockford's favorite restaurants, holds special events every Friday called "Fridays in the 14th Ward." Friday, August 26, all proceeds from the event go to Rockford Promise and the NIU Rockford Alumni Club!
This weekly party begins at 5:30 p.m. and features:
An education-themed movie – Jack Black's "School of Rock."
A featured drink – the house cocktail and "Dawgma," a craft beer from the Pollyanna Brewing Co. in Lemont.
There will be live music from the NIU Jazztet.
Rockford Promise provides high-potential RPS205 graduates the opportunity to attend college tuition-free at Rock Valley College, Rockford University, and Northern Illinois University, so that eligible students can gain access to the life-changing impact of a college degree. The long-term vision of Rockford Promise is to make college available to every member of our community, and to enhance the local intellectual infrastructure of the city we love.
WHEN:
Friday, August 26, 2022
Beginning at 5:30 p.m.
WHERE:
Lino's
5611 E. State St.
ATTIRE:
Casual