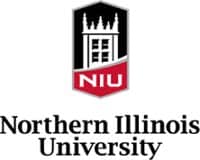 News
Mayor proposes significant expansion of Rockford Promise
Today, Rockford Mayor Tom McNamara, Rockford Public Schools
Superintendent Dr. Ehren Jarrett, Rockford Promise Executive Director Dr. Tasha Davis and Northern Illinois University President Dr. Lisa Freeman announced a new partnership that will provide free tuition at NIU to eligible RPS 205 students who live in Rockford.
Since 2006, Rockford Promise, a 501(c)(3) location-based scholarship program, has raised more than $1 million to support full-tuition scholarships for deserving RPS 205 students to attend Rock Valley College and Rockford University. Now, the City of Rockford, through the leadership of Mayor Tom McNamara and the City Council, is proposing to fund a significant expansion of Rockford Promise in 2021 and beyond. With the proposed City contribution, eligible students of RPS 205 would be able to earn a bachelor's degree from NIU with all tuition and general fees paid by Rockford Promise and NIU.
To be eligible a student must live inside the City limits of the City of Rockford, attend RPS 205 all four years of high school and graduate with a cumulative 3.0 grade point average (GPA) on a 4.0 scale. Students currently enrolled in an RPS 205 high school at any grade level are eligible for the program without the four-year attendance requirement.
Rockford Promise will continue fundraising and providing scholarships to Rockford University and Rock Valley College, as well as looking for additional ways to expand the program toward its goal of becoming a fully-funded promise program. The proposed collaboration now heads to the governing boards at NIU, RPS 205, Rockford Promise, and the City of Rockford for final approval.
To stay up to date with Rockford Promise news, please fill out the "Newsletter Subscribe" information below.