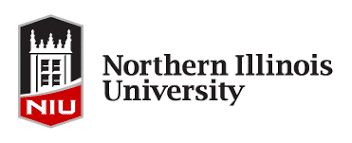 News
Rockford Promise introduces record number of new scholars
Today, Rockford Promise signed scholarship commitments with some of the 175 outstanding Rockford Public School students who were offered full-tuition, four-year Rockford Promise scholarships to attend Northern Illinois University.
The Scholars were recognized as part of the largest cohort to date, showcasing the rapid growth of the location-based scholarship program.
Rockford Mayor Tom McNamara was on hand for the announcement and to meet some of this year's Scholars. The event, which took place at the Rockford School District administration building, was the first of six contract signing days where scholarship recipients review program parameters, acknowledge expectations, and officially accept the scholarship.
Rockford Promise is a location-based scholarship program transforming the lives of students, their families, and neighborhoods by providing full-tuition scholarships to outstanding Rockford Public School District #205 (RPS) graduates to attend Rock Valley College, Rockford University, and Northern Illinois University.
McNamara was key in creating the partnership between the City of Rockford, Rockford Promise, and Northern Illinois University. The City of Rockford is contributing $1.5 million annually to fund tuition for all qualified RPS students to attend NIU. In the first year of the Rockford Promise-NIU partnership, 98 Scholars accepted scholarships. Of those, 11 made the Dean's List in the first semester for having a GPA of 3.5 or higher.
"The NIU/Promise program already is doing exactly what we anticipated it to do," McNamara said. "It is transforming the lives of our students and families, increasing home values, helping employers retract and retain talent, and making Rockford more competitive as we compete for new residents. Long term, I have confidence that we'll realize additional benefits that come with educational attainment such as a reduction in violent crime."
Rockford Promise received 281 applications for its scholarships to attend Northern Illinois University (NIU) for the 2022-2023 academic year. This is up from 2021, the first year for the NIU option, in which Rockford Promise received 266 applications.
NIU is one of three higher education partners for Rockford Promise. The recipients of the Rockford University and Rock Valley College scholarships for 2022-2023 will be announced in the following weeks.
This new class of Rockford Promise Scholars join active and thriving peer groups at all three higher education partners. At the start of this school year, there were 98 scholars at NIU, 23 at Rockford University and 64 at Rock Valley College. Rockford Promise has graduated more than 25 Scholars to date, with an additional 20 on track to graduate this May.