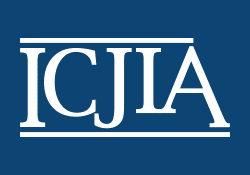 News
Record Grant to Rockford Promise Supports Scholar Success
JUNE 29, 2002: Rockford, IL – Rockford Promise is taking a major step toward its goal of becoming a fully-funded and fully-staffed Promise program. The organization is receiving a nearly $400,000 grant from the Illinois Criminal Justice Information Authority (ICJIA), which will significantly help meet the academic, personal, and emotional needs of its rapidly growing roster of college scholars.

The ICJIA announced grants to 148 organizations throughout the state totalling $45 million. The funds were generated through cannabis sales. To be eligible, organizations must operate in a city adversely affected by the decades-long failed "war on drugs." The ICJIA received 512 grant applications.

Rockford Promise was one of three Winnebago County organizations to receive funds. Rockford Promise will receive $395,134, a critical influx of capital for the expanding organization's staffing to support Scholars once they are enrolled in one of the three higher education partner institutions. Staff members will focus on developing programs and partnerships to enhance the program's reach, helping Scholars successfully transition into college, professional and peer mentoring, academic support and more. It's the largest single award grant that the organization has received.

Rockford Promise is a location-based scholarship program transforming the lives of students, their families and neighborhoods by providing full-tuition scholarships to outstanding Rockford Public School District #205 (RPS) graduates to attend Rock Valley College, Rockford University, and Northern Illinois University.

Rockford Promise has been enhancing educational attainment in our community since 2012. In 2016, the organization began providing full-tuition scholarships to Rock Valley College and Rockford University. In 2021, Rockford Promise received a multi-year commitment from the City of Rockford to allow RPS students to attend Northern Illinois University as well.

The chart on the next page demonstrates the organization's rapid growth.

Rockford Promise Scholars
Totals at beginning of each school year
Year
Rock Valley
Rockford University
Northern Illinois
2016-2017
3
2
2017-2018
10
4
2018-2019
27
8
2019-2020
42
14
2020-2021
61
18
2021-2022
67
24
98

For the 2022-2023 scholar year, Rockford Promise will have more than 300 Scholars at RVC, RU and NIU. Rockford Promise has managed this growth with just one full-time executive director and one part-time support staff, and a host of passionate volunteers.

Rockford Promise Scholars have not just been starting school, they've been thriving. Scholars at Rockford University have achieved a cumulative GPA of 3.44 and eight have earned their degrees. RVC Scholars have a cumulative GPA of 3.19 dating back to 2016 with 49 having earned two-year degrees and four continuing on to earn four-year degrees. The first Northern Illinois University cohort achieved a 3.04 GPA in their freshman years.

That success can be attributed to the hard work of the Scholars as well as the commitment by Rockford Promise to provide mentors and support to guide them through college hurdles. A large percentage of Rockford Promise Scholars are first-generation college students, meaning they don't have a built-in support structure to help them navigate the many issues college students face. The ICJIA grant will allow Rockford Promise to provide its incoming Scholars the level of support proven to ensure their success.
The Scholar mentorship and support sets Rockford Promise apart from many Promise pgrams, and has been integral to its success.
"We've been blessed with partnerships that allow us to significantly expand the number of students we help each year, however, starting college is only the beginning for our Promise Scholars," said Susan Fumo, Rockford Promise Board President. "Life happens, and many of our Scholars encounter obstacles on their journey that mentors and support staff can help them navigate. This grant will allow us to support students from the high school to the college tassel, and realize the full potential of the investment our donors are making in the future of our community."