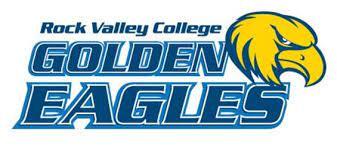 News
Growing Number of Rockford Promise Scholars Earn RVC Honors
A record number of Rockford Promise Scholars earned recognition for academic performance and were included on Rock Valley College's (RVC) honors lists for the fall semester.
Rockford Promise is a location-based scholarship organization transforming the lives of students, their families, and neighborhoods by providing full-tuition scholarships to outstanding Rockford Public School District #205 (RPS) students to attend RVC, Rockford University, and Northern Illinois University.

In the fall semester, 13 Rockford Promise Scholars made the Dean's List. To make the Dean's List, student must have taken at least 12 credit hours and earned a 3.25 grade point average or higher. An additional 14 Scholars were named to the President's List, an honor reserved for students achieving a 4.0 GPA.

In the fall of 2020, eight Promise Scholars earned the Dean's List and President's list honors and 17 Scholars were on the lists in the spring of 2021.

The success of growing cohorts of Promise Scholars demonstrate the effectiveness of the program's model to remove more than the financial barriers to higher education. In addition to full-tuition scholarships, Promise Scholars at RVC enjoy Scholar support services facilitated by the organization for academic, social, and professional guidance.

"We have seen a steady increase in enrollment from Rockford Promise students, welcoming 34 new first year students this past fall," Rock Valley College President Dr. Howard Spearman said. "We believe our efforts to connect these students to our campus with an assigned academic advisor, and a dedicated Rockford Promise student club are important to their success."
Rockford Promise continues to extend its reach, providing more full-tuition scholarships and Scholar support to RPS graduates each year. In 2021-2022, community donors, including the Community Foundation of Northern Illinois, fully funded the 2021 cohort of Scholars attending RVC, a total of 63 students. Rockford Promise had 171 students active at all three institutions at the start of the 2021-2022 school year.
"We are thrilled to see the impact that Rockford Promise is having on students in our area," said Dan Ross, president of the Community Foundation of Northern Illinois. "It is clear that these students are working hard to make the best out of the opportunity being afforded to them by Rockford Promise. I am confident that the success of these students is enhanced by the support provided to them by the staff and volunteers working with Rockford Promise."
With the growing number of Rockford Promise applications for all three higher education partners, Rockford Promise needs additional volunteer mentors to support Scholars. For more information about becoming a Rockford Promise mentor and supporting the 2022-2023 cohort of Scholars, please visit www.rockfordpromise.org, email contact.us@RockfordPromise.org or call 815-627-0491.