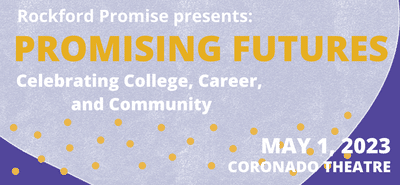 Events
Meet the next wave of Promise Scholars!
From college decision day to college graduation, join Rockford Promise in its inaugural Promising Futures. It is a community celebration of local students as they take the next step in their futures.

Cheer on RPS 205 graduates signing their scholarships to local colleges and universities. Congratulate Rockford Promise college graduates as they enter the workforce and careers post-college graduation.

You can RSVP to the event by visiting our event website.